How Often Should You Have a Sports Massage?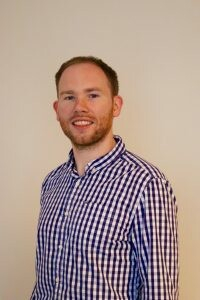 Latest posts by James McCormack
(see all)
We recommend having a sports massage once a week if you exercise multiple times a week. Types of regular exercise may include going to the gym, your favorite spinning class, or going for a 5km run. You can have a sports massage before or after the event. A sports massage can help maintain your physique and facilitate a fast recovery. The following factors usually decide the frequency of massage that you should have.
Your general well being
For a fairly healthy person, with no chronic illness or injury, a massage may be done as often as he wants. For a person with an injury or chronic condition, a regular massage is recommended until the condition is treated completely.
The reason for getting a massage
For an athlete training for a specific competition, a sports massage is needed on a weekly or twice-monthly basis. However, if you sit on a computer all day and want to relax your muscles, you may need a massage occasionally or once monthly to reduce the tension.
The impact last session had on you
A certain amount of pressure is required in massage to get the maximum positive results. However, excessive pressure may have opposite effects like bruising and pain. So the next massage will definitely depend upon the feedback of how you felt last time.
How long did the effects of the last session last?
The duration of a massage's effect is exclusive to everyone. They may last for a few days or may persist for months. The duration of the last session's effect is thus a major factor in deciding the frequency of massage you should have.
Time and Budget:
Your availability and financial status are no doubt a major factor in deciding how often you would like to have treatments.
Should You Have a Sports Massage?
Sports massages are not meant to diagnose a problem. For pain and injury, sports massage is usually not considered. If you have pain, a Physiotherapy appointment is recommended to find the reason for your pain. Below we describe a few reasons for athletes to have a sports massage.
To relieve stress and to relax

For general well-being and fitness

To reduce muscle tension

To prevent injuries

For recovery and maximize athletic performance

To get both physically and mentally prepared for an athletic activity

To supplement a good training program
How Does a Sports Massage Work?
Sports massage works by improving the blood flow in blood vessels surrounding the soft tissues. It also increases the movement of nutrients into and out of the muscles. The dual action allows the older cells and chemicals to be replaced by the new ones that lead to enhanced recovery.
How much does a Massage Cost?
60-minute Massage: £70
45-minute Massage: £55
Get 20% off your first appointment when you book online
Other Related Articles:
Sports Massage: Benefits, Should it hurt & What to do after?
What is a Deep Tissue Massage?