Watt are they talking about?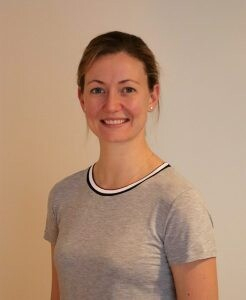 Latest posts by Victoria Pitcher
(see all)
A-Z of Cycling Terminology
Do you ever feel that you are missing some of what the "cool' cycling kids and talking about? Well, read on for an A to Z of cycling terminology.
A – Aero
A position on the bike that makes you more aerodynamic or reduces the effect of air drag. The faster you go the more effect aerodynamics has.
B – To Bonk
The cyclist version of "hitting the wall".
C – Cadence
The number of revolutions per minute (rpm) that you pedal
D – Drafting
To sit closer than ¾ of a wheel behind another rider means you benefit from the pocket of low-pressure or no wind that is created behind the back wheel. You can use 20-40% less energy in this position, a higher percentage with higher speeds and being closer to the wheel.
E – Endo
The graceful act of flipping over handle bars, end over end!
F – Fixie
A fixed gear bike. Found in the velodrome and common in Holland. The bike moves directly with your legs so you must keep pedalling to move forward and slow your pedalling to slow and stop.
G – Granny Gear
The smallest gear you have which is your saving grace for those big climbs when you have tired legs.
H – Hammering
Those blissful moments when you are on a descent or have a tail wind that mean you can power along in your highest gear
I – Indexing
Is to tune your gears so that they shift smoothly between positions.
J – Jersey
Not to be confused with a cosy jumper. This is cycling specific long or short sleeved top, usually made from technical material to aid wicking away sweat and often has pockets at the back for your mid ride snacks or puncture repair kit.
K – Kit
All the gear that makes you feel like you go faster, no actual increase of speed is needed to feel the benefit!
L – Lid
Also known as your helmet.
M – Mechanical
To "have a mechanical" is when you have a mechanical fault that may need you to stop or will impede your performance in some way.
N – Neoprene
A synthetic rubber that is great for keeping your hands and feel warm and dry in those long wet winter months… or many British summer days.
O – Overshoes
Worth their weight in gold. These are often neoprene sock type articles which can be zipped around your shoes to keep the wet and cold out and your tootsies warm and dry.
P – Peloton
Essentially a herd of cyclists saving energy from drafting off each other. Ideally there will be order and control within the group, with a regular rotation of who is on the front doing the most work. A lot of skill and practice is required to keep a close and mutually beneficial peloton.
Q – Quick Release
The easy to use handle to undo the pin holding your wheels to your bike.
R – Road Rash
The unfortunate loss of skin from sliding across asphalt following the separation of you from your bike. Frequently post endo.
S – SPD
A brand of cleats that clip your shoe to the pedal. The most common used are SPD-SL for road cycling. Other common brands are Speedplay and Keo.
T – TT or Time Trial
A road cycling race which can be done most commonly as an individual but can also be done as a team.
U – Unicycle
A bicycle that is unlikely to win any Tour de France.
V – Velomobile
A human powered vehicle that is essentially an enclosed recumbent bicycle.
W – Watt
A measure of power. A power meter is a great way to monitor your training, it is an independent measure so factors such as wind, incline etc wont affect your numbers. If you use your average speed as a measure of progress this will be dependant on many variables. So you may feel you are having a really good day because you are going fast but actually you have had a tail wind.
X – X-ray
A scan of a bike can check for an electric motor within the bike that may give you an unfair advantage.
Y – Yellow Jersey
The leader of the tour de France wears an honorary yellow jersey while they are in the lead and this jersey will pass on to a competitor if they overtake with their overall time.
Z – Zwift
A computer software that can be paired with your indoor trainer and bike to give you the visuals of an outdoor ride as well as altering the resistance to make your training session more realistic.
Useful related articles:
3 Essential Stretches for Cyclists
3 Essential Stretches for Cyclists
Why is shoe wedging so effective?