Why you should choose Knee Physiotherapy At Flawless Physio
James McCormack is a leading Knee Physiotherapist in London with years of experience treating all forms of knee injuries.
He has written over 500 articles on James-mccormack.com, informing patients on the best evidence-based treatments for their knee pain and demonstrating exercises that can help them recover.
James has worked at international level treating athletes and he has spent the last 10 years in private practice treatment overuse and acute injuries for recreational athletes to arthritic knees in the general population.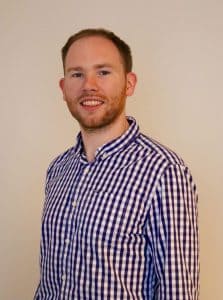 Learn about our Knee Physiotherapy Appointments
Our initial Physiotherapy appointments are 45 minutes in duration. This allows for a thorough examination and treatment.
Following your physical examination of your range of motion, strength and stability, James will provide a diagnosis of your current symptoms and begin to develop a treatment plan for you.
Our treatment plans may vary; in some cases, manual therapy such as deep tissue massage may be helpful to reduce pain levels in your knee or we may tape your knee to provide extra stability or offload a painful structure.
We place a thorough rehabilitation plan at the core of our ethos and James will explain and run through the best exercises for your condition. Videos of these exercises with the recommended repetitions, sets and frequency will be sent to you after your appointment. Follow-up appointments will guide you through the most appropriate progression of each exercise at different stages of your recovery.
The benefit of seeing a lower limb specialist is their broad knowledge in a specific area with experience in managing everyday and complicated conditions.
Knee Physiotherapy Treatment
Knee pain can be caused by multiple factors such as overuse, biomechanics, trauma, or sport. We pride ourselves on finding the cause so that we can address it, reducing the risk of recurrence.
At Flawless Physio, we can reduce your knee pain, improve how you move, and get you back to doing the activities and sports that you love. 
Due to the vast number of knee injuries we have seen in our clinic, we understand how to identify the patterns of these injuries and provide the correct form of treatment. We understand that there can be some limitations in our assessment of complex cases and in these instances, we are able to refer our patients directly for an MRI scan to establish clarity on the diagnosis of an injury.
We have strong connections with many knee consultants locally and in central London if you do need further investigations or onward referral.
Most Common Knee Injuries we see
Runners Knee – ITB Syndrome – Bakers Cyst – Patella Tendinopathy – Pes Anserine Bursitis – Housemaids Knee –  ACL Rehabilitation – Meniscus Tears
We offer Private Physiotherapy via Online Appointments for £60 and Face-to-Face appointments for £85 in our clinics.
Feel Good, Move Well, Be Better